Welcome To The Generac Generator Section
Your local GENERAC dealer:
At Beaches Electrical Service Inc, we are your local dealer for Generac Power Systems.
We handle the sales and installation of GENERAC home stand-by backup generators. The Lowe's Home Improvement stores in six counties use our services as a sub-contractor to install the GENERAC generators they have sold. So if you purchase a generator through us or Lowe's, you will be sure to get a professional installation.
Beaches Electrical Services Is An Authorized Generac Dealer
The GENERAC PROMISE...
The Generac Promise means that Generac will guarantee that the 8 – 24 kilowatt Guardian® Series home standby generators will give you peace of mind and the power to live. It means that at Generac we engineer and build them here in America. Which means Generac will stand behind them with a strong 5-year limited warranty.
Generac promises to continue to innovate, like the Mobile Link™ cellular monitoring system, so you'll know the status of your generator, no matter where you are.
Reliable. Dependable. The Generac promise.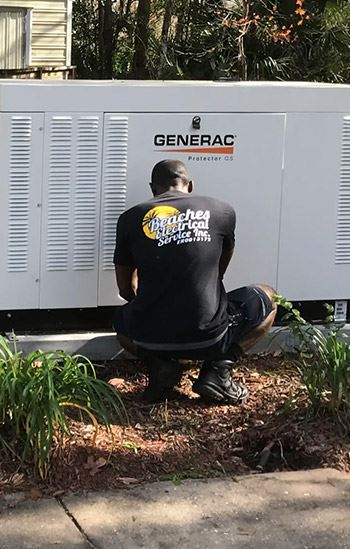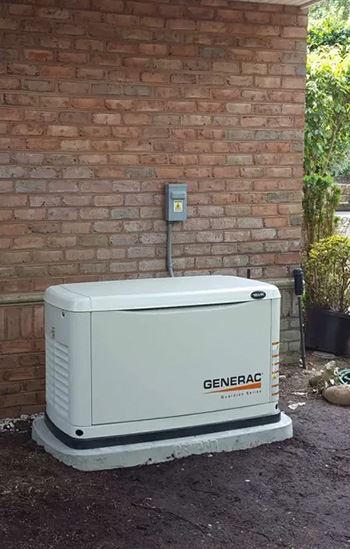 How a GENERAC Generator Functions:
Utility Power is Lost... Perhaps it's a storm...Maybe it's a grid failure... In any case, the electricity you and your family depend on is suddenly gone.
Your System Detects the Problem. Within seconds, your GENERAC generator prepares to restore your home's power.
Your Generator turns on. Whether you're home or away. Within a few seconds, it is up to speed and generating electricity.
Your Power is Restored. The automatic transfer switch sends generator power to your home. And it will continue until utility power returns.
Expert Electricians in Home Standby Power
We are in the best possible position to install your Generac generator system quickly, professionally, and cost effectively. We strongly encourage you to take advantage of our free quote, to make sure you get the correct size generator for your needs, not just for the size of your house.
Financing options available through Synchrony Financial.
GENERAC Dealer Number: 1002-0011137120
"These guys were able to come out in a very timely manner and solve the problem."

Josh S.