Jacksonville Electrical Repair Services
Flip the Switch on Your Electrical Problems
Dealing with any type of electrical problem at your home or business can be frustrating. Unless you have a background as an electrician, you may feel out of your depth in looking for a fix. Fortunately, you don't have to worry about finding a solution, since Beaches Electrical Service Inc. is here to handle everything for you. You can trust our knowledgeable electricians to accurately diagnose and fix your faulty electrical system.
Tell us about your electrical problems by calling (904) 692-7792 or send us a message online. We'll respond to your request for help as soon as possible!
What are the Signs of Electrical Problems?
Often people learn to live with problems that arise in their home, so they don't have to spend time and money to fix them. One time you never want to delay in scheduling repairs is when you have an electrical issue. Even those problems that seem minor today could quickly turn into something much larger and more damaging tomorrow. Instead of risking total failure of your electrical system, stay ahead of the game by calling for electrical repair as soon as you notice any signs of a problem.
Common signs that it's time to call a licensed electrician for repairs include:
If you notice any of these issues in your home, getting help from a trained professional is always the safer option, rather than trying to troubleshoot the problem on your own. Our experienced electricians will identify the source of the issue and determine the most effective solution.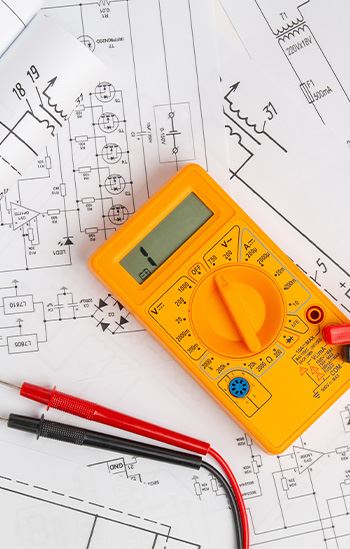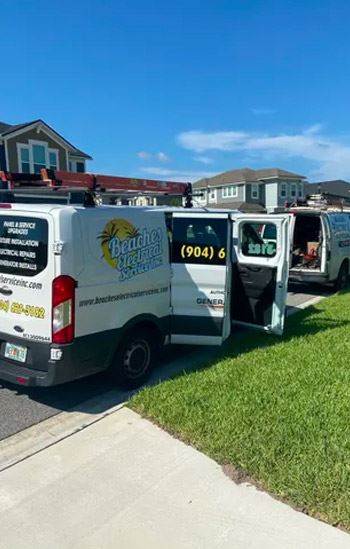 Why Do My Lights Flicker?
Have you noticed some of the lights in your home are flickering? In some cases, the issue might be due to a faulty light bulb. However, flickering lights are often an indication of a more serious problem in your electrical system. The point to take away is that flickering lights are sometimes more than just annoying – they are potentially dangerous. There are several different ways to resolve the problem of flickering lights, depending on the source of the issue.
Potential causes of flickering lights include:
Often locating the cause of flickering lights is nearly impossible without the right training and equipment. Rely on Beaches Electrical Service Inc. to troubleshoot and repair not just your flickering lights but also all your electrical problems.
Ready for fast and effective electrical repair in Jacksonville? Call our skilled electricians at (904) 692-7792 today!
"Everything was done professionally according to the estimate given upfront."

Welsey W.