Jacksonville Smoke Detectors
Keeping You Safe from Fires
Having the proper safety equipment installed in your home or business is crucial to protecting your family, employees, or customers from a devastating fire. To ensure that your property is equipped with adequate smoke detectors in Jacksonville, reach out to Beaches Electrical Service Inc. Our licensed electricians can improve the safety of your residential or commercial property by installing a network of quality smoke detectors. We also provide carbon monoxide detector installs for added protection.
Do you require smoke detector installation, replacement, or repair? Call Beaches Electrical Service Inc. at (904) 692-7792 or contact us online.
There are two main types of smoke detectors to choose from: hardwired and battery-powered. While battery-powered smoke alarms are certainly better than nothing, hardwired units are the preferred option because of their greater dependability. A hardwired smoke alarm is wired into your home's power supply, which is why hiring an electrician for the job is highly recommended for a successful installation. The unit always has access to power, as long as electricity is flowing in your property. If, however, you lose power, the unit is equipped with a backup battery for continued operation.
Hardwired systems also have the benefit of being interconnected. If one unit detects a fire, the other alarms are triggered. This way you can be alerted of the fire, no matter how far away it is in your house.
Two of the most popular smoke alarms installed by our experienced electricians include:
Kidde/Firex Combo Smoke/Carbon Monoxide Detector – This model combines an ionization smoke detector alarm with a carbon monoxide detector in a single device. The alarm has a voice warning system that alerts the occupants when it has a dead battery or has detected either fire or carbon monoxide. It also has the convenience of a front-loading battery door, which allows you to replace the backup batteries without disconnecting the alarm from the mounting bracket.
Kidde/Firex i4618 Hardwired Smoke Detector – This unit features ionization-sensing technology that allows for quick detection of fires. It comes with a hush button to temporarily silence the alarm if necessary. This is particularly helpful when there is smoke present but no fire, and you just need time to ventilate the room. It also has a battery backup in case of a power outage. With a front-loading battery door, battery replacement is convenient and easy, since you won't have to remove the unit from the mounting bracket.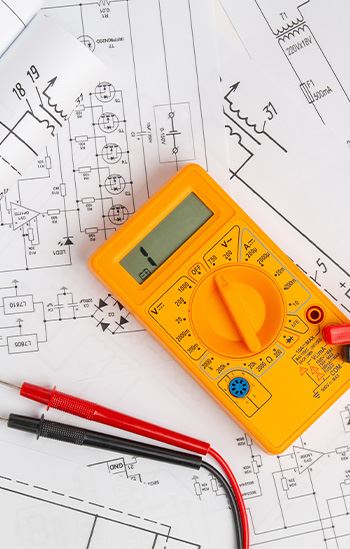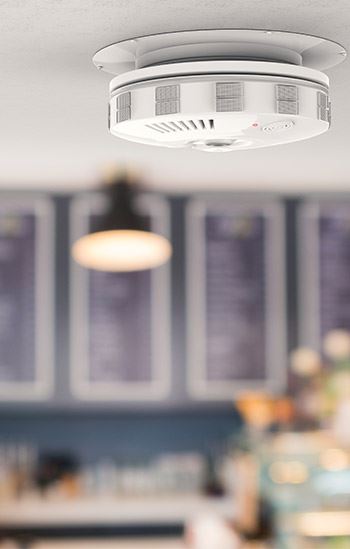 Smoke Detectors Have a Limited Lifespan
Some people have the misconception that so long as they change the batteries in their smoke detectors every 6 months, their units will continue to operate indefinitely. The truth is smoke detectors, like all mechanical systems, have a limited lifespan. The older they get, the less reliable they become. For this reason, the National Fire Protection Association (NFPA) recommends that smoke alarms be replaced when they are 10 years old. They may need to be replaced sooner if they fail to respond properly to tests.
When you require smoke detector services in Jacksonville, call Beaches Electrical Service Inc. at (904) 692-7792. We'll ensure the job is completed safely and effectively!
"I started working with Beaches Electric 13 years ago with the addition on my house and have used them ever since."

Jodi B.